For every-day travel, business trips, and test-drives – Toyota Daily Rental makes it easy to hire on your own terms. Create an account on the app, select a model, and collect from Toyota Liffey Valley.
Need a car for the weekend? A van for moving day? Or just want to experience the Hybrid difference Toyota Daily Rental can have you on the road in no time!
BEYOND NORMAL CAR RENTAL
No peak demand pricing: flat rates throughout holidays, up to 70% less than traditional rental companies
On-demand delivery – from Toyota Liffey Valley to your door.
Special discounts for repeat rentals and existing Toyota customers!
Manage everything in-app: seamless verification, sign-off, and vehicle survey – no paperwork needed!
Use Messages to get instant advice, purchase info, and tips direct from our sales team.

TOYOTA DAILY RENTAL IS PERFECT FOR
Try-before-you-buy: hire a new electric vehicle (EV) or hybrid for up to a month before committing to full purchase.
Repeat rentals: arrange recurring trips with local dealers at discounted rates
Leisure: go further for less – hybrids & regenerative braking extend your range
Loaners: secure a last-minute service or replacement vehicle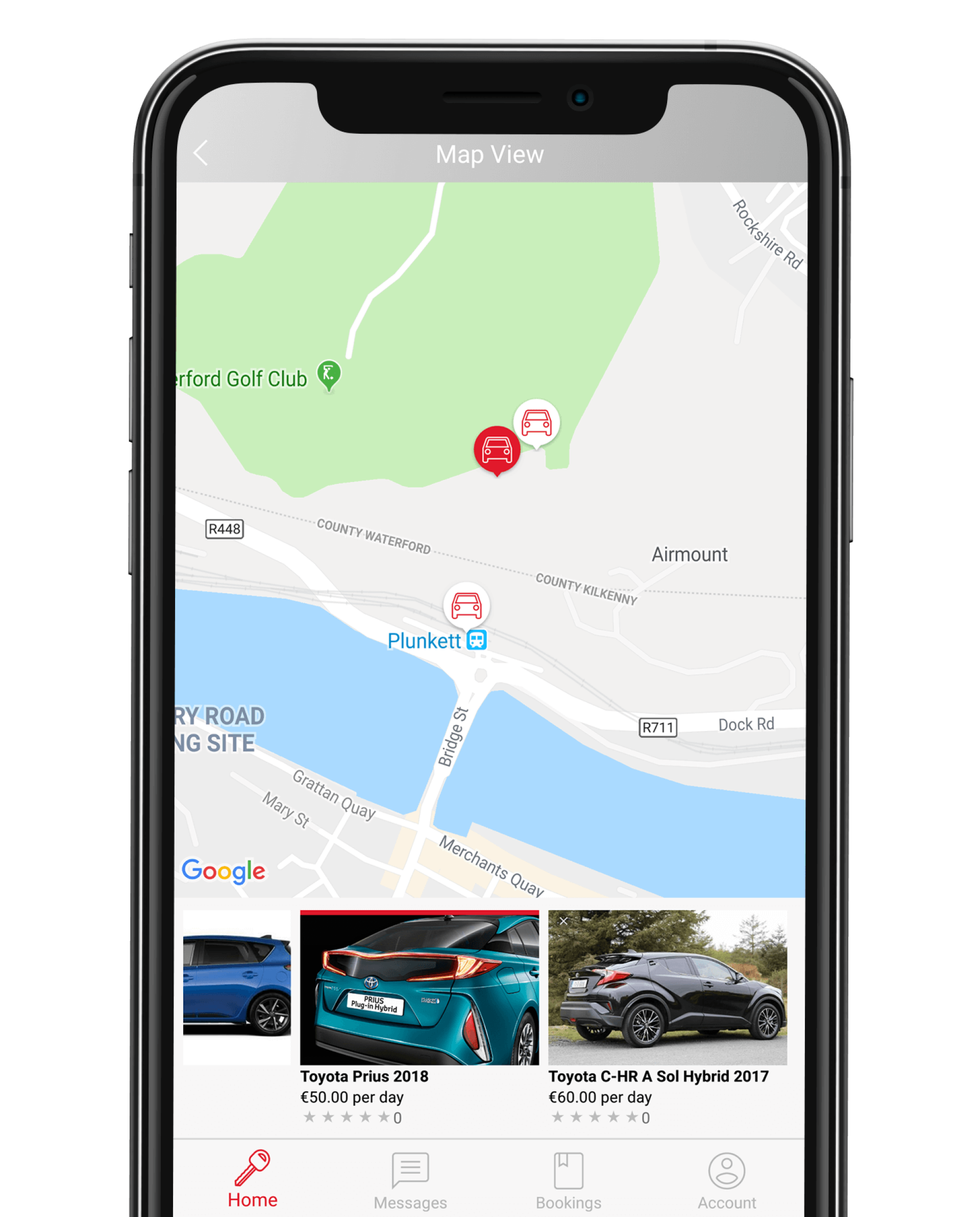 WANT TO KNOW MORE
QUESTIONS & ANSWERS
Where is Toyota Daily Rental available?
Toyota Daily Rental is active nationwide in all 46 Toyota Dealerships in the Republic of Ireland, with more locations to follow.
What do I need to rent a car?
Hold a full driving licence and be aged 21 or over. Many international licences are accepted: check with Toyota Support for more details.
Who will I be renting from?
Cars are available from certified local Toyota dealers.
Where can I pick up my car?
You can collect at a dealership, a nearby location, or a place of your choosing by selecting On Demand Collection.
What is an extended test drive?
Drive to decide! With a changing industry and waves of new tech, test the car that fits your needs by hiring it for a week or more before purchase. Daily Rental lets you rent a Toyota for up to one month to see how it handles your daily commute, fuel needs, and whether or not you should stretch for optional extras.
Can I purchase a rental car?
Yes! New models can be purchased direct from dealers, or via Toyota's dedicated approved used cars portal at https://toyotaplus.toyota.ie